Varma Acupressure Treatment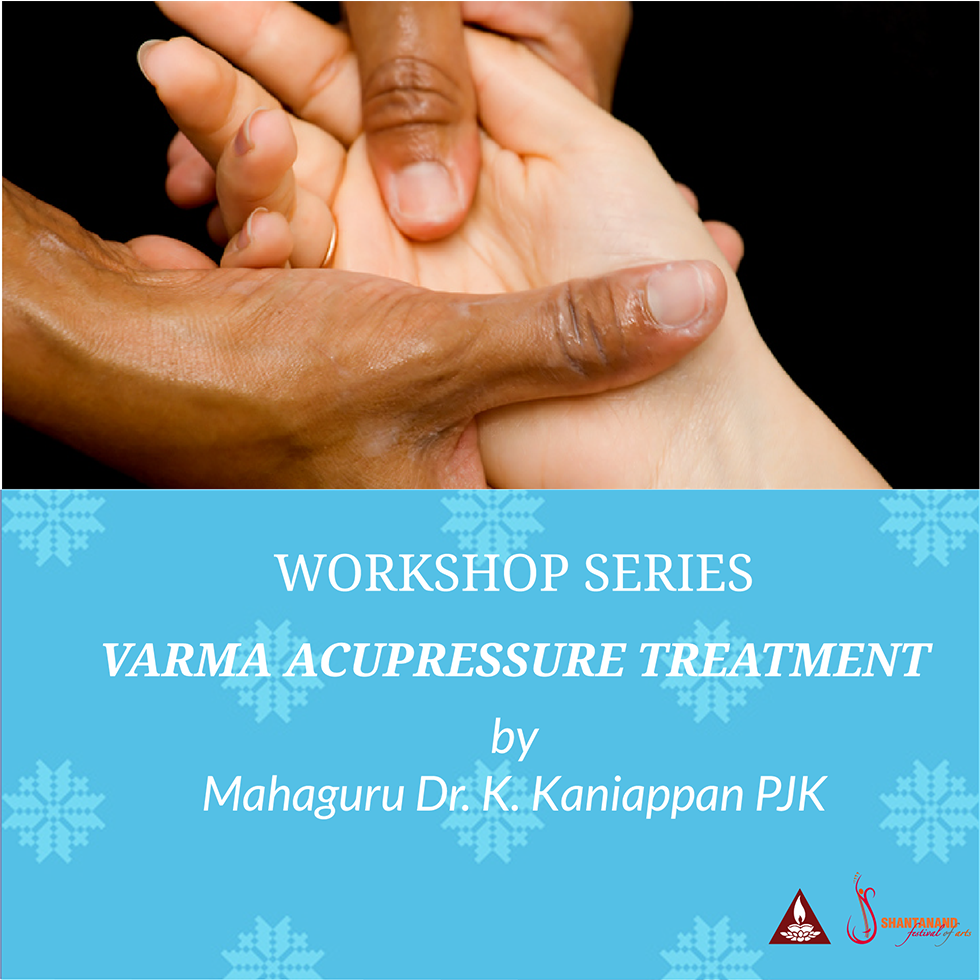 Workshop : Varma Acupressure Treatment
By: Mahaguru Dr. K. Kaniappan PJK
​Varma medical practice is considered to be the fundamental practice of the two ancient medical practices; the Indian system and the Chinese system of medicine. It is as old as the Tamil language, which is as old as that of the Stone Age. It can also be called Tamil Traditional medicine.
Varma Acupressure treatment is a practice which can cure various ailments of trauma and injuries, fresh or old, by manipulating or rubbing Varma points. Varma points are found all over our body and these points are identified by Varma practitioners only.
Treatment benefits include relieving and recovery of muscular and skeletal related ailments for example frozen shoulder, cervical and lumbar spondylitis, joint pain, numbness, muscular pain etc. Consultation of general health problem is also provided.
| | | | |
| --- | --- | --- | --- |
| Event | Day | Date | Time |
| 2 | Saturday | 30 November | 2 – 5:30 p.m. |
| 10 | Sunday | 1 December | 2 – 5:30 p.m. |
| 18 | Saturday | 7 December | 2 – 5:30 p.m. |
| 27 | Sunday | 8 December | 2 – 5:30 p.m. |
A well-known Varma practitioner and an authority in Varma acupressure treatment in Malaysia is none other than Mahaguru Dr. K. Kaniappan. Following his father's footsteps, he revolutionised the art of teaching Varma Kalai with proper methodology, notes and syllabus and successfully conducted classes around Malaysia, especially Klang Valley area. He successfully qualified and added Siddha medicine (Traditional South Indian herbal medicine) into his area of expertise. His contribution in educating and exposing the current generation to these arts is highly notable.
Currently he is working in Jinjang Government Clinic under the traditional medicine wing fully supported by the Kementerian Kesihatan. He has helped hundreds of people by relieving various ailments and injuries by using Varma Acupressure treatment.