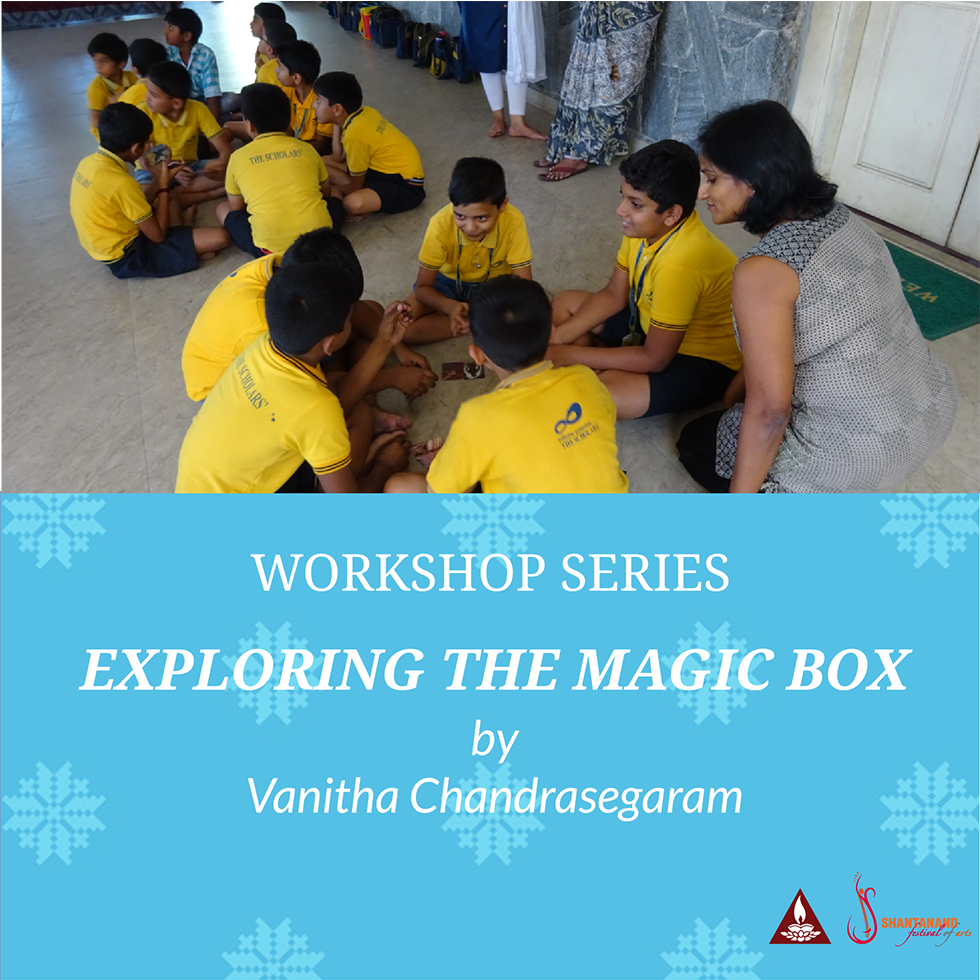 Workshop : Drama WORKSHOP - Exploring the Magic Box
By: Vanitha Chandrasegaram
This drama workshop will be conducted by Vanitha Chandrasegaram, a pioneer Dramatherapist in Malaysia with fourteen years of experience practicing Dramatherapy in the in settings such as mental hospitals and wads, NGOs, Universities. 
A workshop specially created for kids to explore and express creativity bravely, to have the experience of making stories and acting and most importantly to HAVE FUN! 
 Activities will include voice projection, basic story making techniques and basic acting techniques.
Date : 30th November 2019
Time : 2 – 3.30 pm
Venue : Tarana
Event Number: 3
Age : 7-11
Vanitha Chandrasegaram has conducted Dramatherapy Skills Training in, Australia, Lebanon, India and in Malaysia. Her experience includes working with individuals and groups who has experienced abuse, learning disabilities, mental health, emotional, relationship challenges and various other life challenges. She has worked with individuals and groups ranging from 3 to 90 years old. She has also headed a home for over 70 underprivileged children from ages 4 to 16. 
She has presented in Conferences and facilitated workshops/training in UK, USA, India, Lebanon, Australia and Iceland. Her work has been published in professional journals in the UK, and in a book titled "Drama as Therapy" 2nd ed., by Phil Jones. She had also lectured in various colleges and universities and taught Theatre for Seniors at for the U3A (University for the 3rd Age) at UPM. She has facilitated trainings in corporate companies. She uses drama for personal development programs for children and adults. Vanitha is also a certified yoga instructor.