Jagat Screening and Q&A Session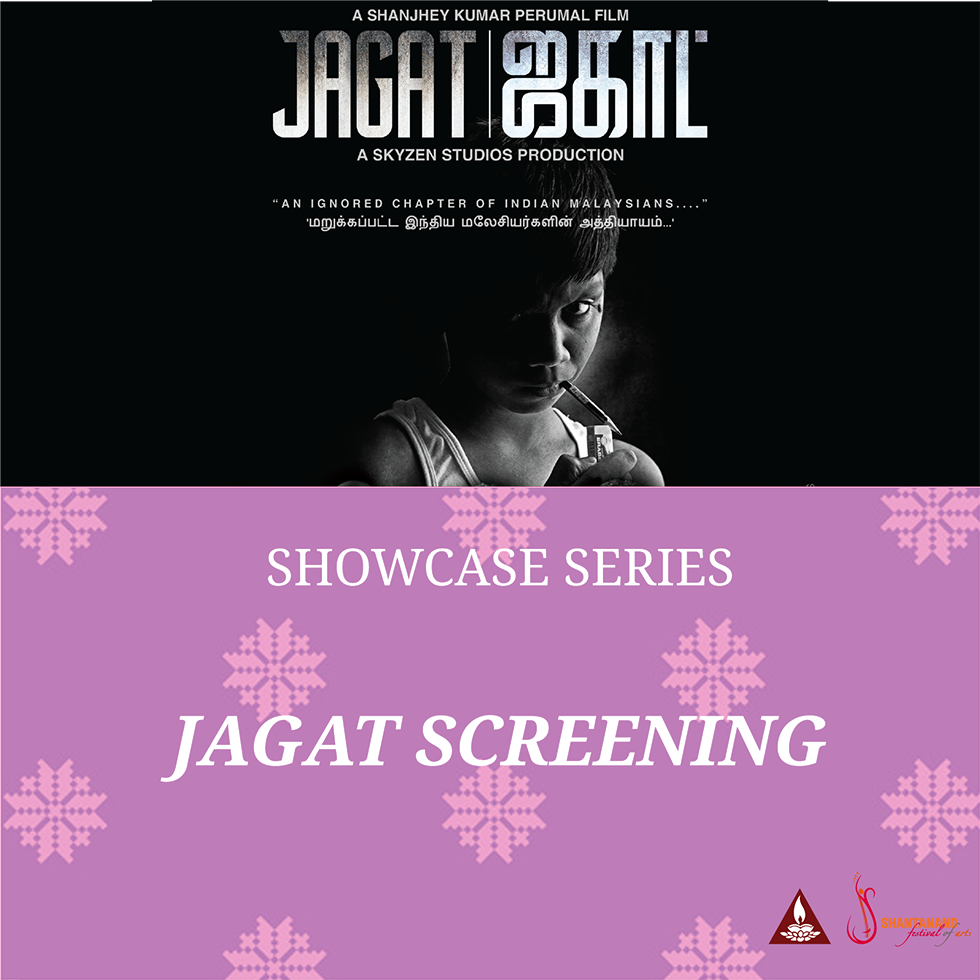 TALK :Jagat Screening and Q&A Session
By: Shanjhey Kumar Perumal
Jagat, slang derived from Malay word jahat, loosely translated as 'bad') is a 2015 Malaysian crime drama film. Directed by Shanjhey Kumar Perumal. 
The film had won the Best Malaysian Film award in the 28th Malaysia Film Festival in 2016, whereas its director Shanjhey Kumar won the award for Best Director. The film also represents Malaysia at Asean Film Fest 2017.
Come watch this thought provoking film and enjoy a Q&A session with the Writer/Director Shanjhey Perumal.
Date : 1st December 2019
Time : 10 – 12.30 pm
Venue : Kanagasabai
Event Number: 9
"As we observe, Tamil art dwellers estrange themselves from other fellow Malaysian artistes for reasons only they know. There is also a lingering feeling that they have been neglected. Their psyche on the other hand is heavily influenced by the South Indian film industry, making them hard to stay relevant in the wider Malaysian art scene.
We have a dream to bridge this gap in the coming years.
The vision is to create a critical thinking society through the arts. The idea is to bring fine art to the working-class people and the younger generation.
South Indian films and their by-products have been the only means of our entertainment for more than a century. Nothing wrong with that but we feel that the community deserves more. We aim to expand the purpose of art specifically the art of cinema beyond entertainment into nourishment of our lives by expression and representation.
As we all know, the majority of Indian Malaysians come from the working-class community and it is assumed that the ordinary working-class people would only support and enjoy pop culture and the standardized template which most Tamil movie from India follow.
It's high time for the art to elevate our taste and transform us into a thinking society."
– Shanjhey Kumar Perumal, Writer /Director