Bayu Semasa – Current winds (Hip Hop / Odissi)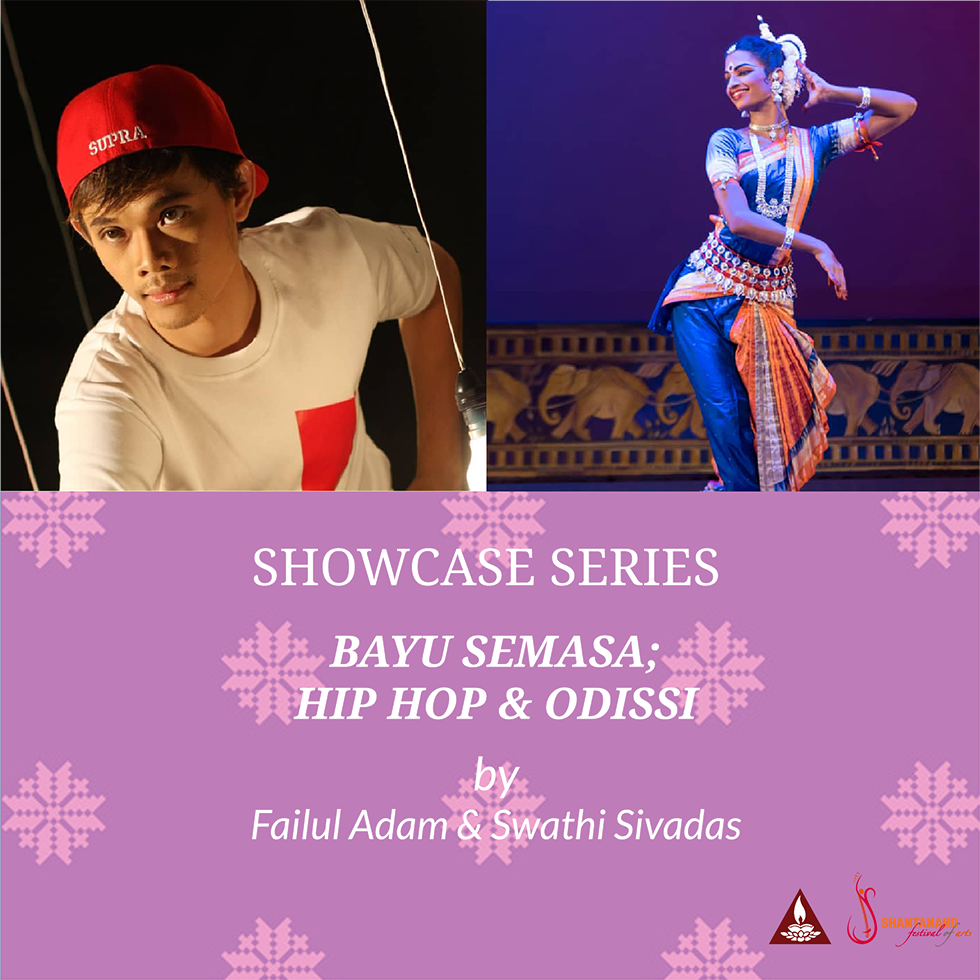 Showcase : Bayu Semasa – Current winds (Hip Hop / Odissi)
Dancers: Swathi Sivadas & Failul Adam
This InterWeave aims at confluencing the Rap of Hip Hop with the Saptaswara Pata rhythmic Chant from Odissi.
The commonality is the dance to words which sound like the rhythm pneumonics or bhols.
The jive of the Rap with the fluidity of torso in Odissi's Tribhangi is a fascinating cross over of genres worth exploring for creative possibilities.
Date : 7th December 2019
Time : 10 – 12.30 pm
Venue : Kanagasabai
Event Number: 17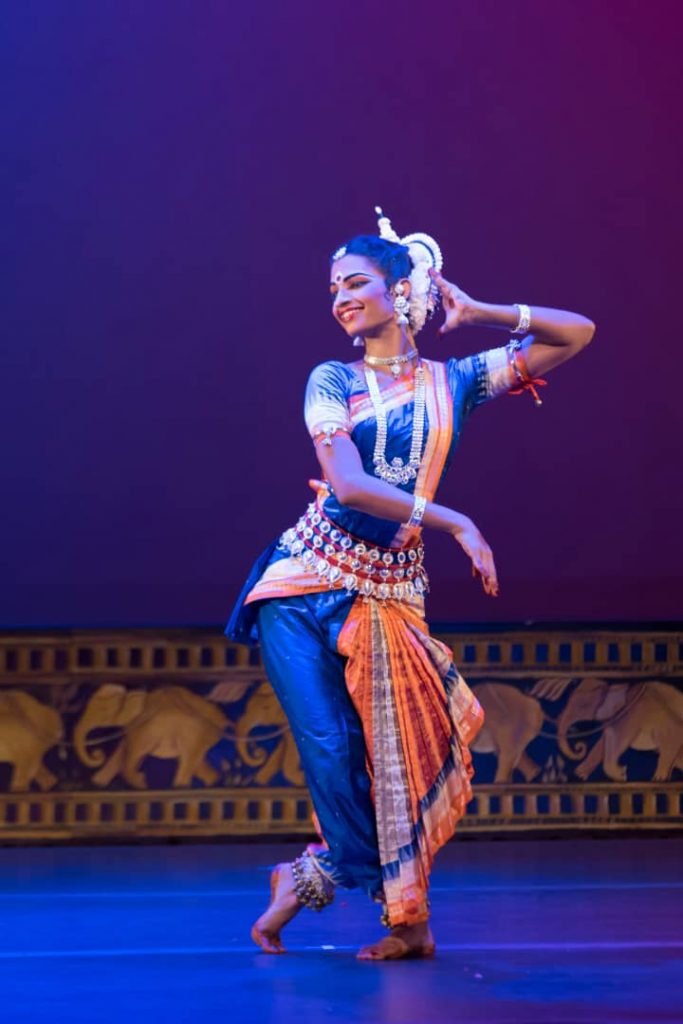 A multiskilled artist, Swathi is a seasoned Bharathanatyam & Odissi dancer with almost two decades of experience. She is also knowledgable in the styles of Kathak, Indian Folk and Bollywood. Dance aside, she is a graduate of UCSI University Kuala Lumpur with a bachelor's degree majoring in Western Classical Piano.

Some of her other talents include modelling for advertisements and shoots, the most recent being for Essenso coffee. Complementing her dance and music backgrounds, theatre experience has also enabled Swathi to land lead roles in the Temple of Fine Arts production, Meera: The Splendour of Love Divine & Sand by the Indigo Soul Project.

She has performed at several prestigious events locally and internationally, namely the Konark Festival in Odisha, India. Her other performances include ensemble and solo capacities for the shows Hrdaya, Reflections, Divertimento to name a few. Currently, Swathi teaches Piano and Bharathanatyam at the Temple of Fine Arts Kuala Lumpur as well as Odissi at the Temple of Fine Arts Malacca.
Mohd Nur Faillul is working as a lecturer in ASWARA. He was selected to participate in the International Cultural Exchange program in 2009 that organized by The John F. Kennedy Centre. In 2014, he was selected for the Step Up Dance Project in Ireland with Fabulous Beast Dance Theatre in Ireland. In 2016, he performed Langkau, a collaboration work with theatre artists that were supported by The Krishen Jit Astro Fund. He also won BOH Cameronian Arts Awards 2016 for Best Choreographer In A Mixed Bill for the collaboration work with Suhaili Michelline called Nasi Ekonomi. In February 2017, he worked with Norzizi Zulkifli in a full-length performance Thorne of Thorns and he was assigned as the choreographer for Swordfish + Concubine directed and produced by Kee Thuan Chye.